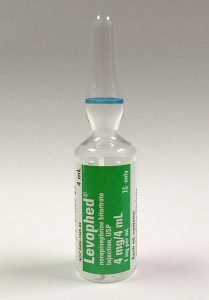 "The Third International Consensus Definitions for Sepsis and Septic Shock (Sepsis-3)"
JAMA. 2016 Feb 23;315(8):801-10. [free full text]
—
In practice, we recognize sepsis as a potentially life-threatening condition that arises secondary to infection. Because the SIRS criteria were of limited sensitivity and specificity in identifying sepsis and because our understanding of the pathophysiology of sepsis had purportedly advanced significantly during the interval since the last sepsis definition, an international task force of 19 experts was convened to define and prognosticate sepsis more effectively. The resulting 2016 Sepsis-3 definition was the subject of immediate and sustained controversy.
In the words of Sepsis-3, sepsis simply "is defined as life-threatening organ dysfunction caused by a dysregulated host response to infection." The paper further defines organ dysfunction in terms of a threshold change in the SOFA score by 2+ points. However, the authors state that "the SOFA score is not intended to be used as a tool for patient management but as a means to clinically characterize a septic patient." The authors note that qSOFA, an easier tool introduced in this paper, can identify promptly at the bedside patients "with suspected infection who are likely to have a prolonged ICU stay or die in the hospital." A positive screen on qSOFA is identified as 2+ of the following: AMS, SBP ≤ 100, or respiratory rate ≥ 22. At the time of this endorsement of qSOFA, the tool had not been validated prospectively. Finally, septic shock was defined as sepsis with persistent hypotension requiring vasopressors to maintain MAP ≥ 65 and with a serum lactate > 2 despite adequate volume resuscitation.
As noted contemporaneously in the excellent PulmCrit blog post "Top ten problems with the new sepsis definition," Sepsis-3 was not endorsed by the American College of Chest Physicians, the IDSA, any emergency medicine society, or any hospital medicine society. On behalf of the American College of Chest Physicians, Dr. Simpson published a scathing rejection of Sepsis-3 in Chest in May 2016. He noted "there is still no known precise pathophysiological feature that defines sepsis." He went on to state "it is not clear to us that readjusting the sepsis criteria to be more specific for mortality is an exercise that benefits patients," and said "to abandon one system of recognizing sepsis [SIRS] because it is imperfect and not yet in universal use for another system that is used even less seems unwise without prospective validation of that new system's utility."
In fact, the later validation of qSOFA demonstrated that the SIRS criteria had superior sensitivity for predicting in-hospital mortality while qSOFA had higher specificity. See the following posts at PulmCrit for further discussion: [https://emcrit.org/isepsis/isepsis-sepsis-3-0-much-nothing/] [https://emcrit.org/isepsis/isepsis-sepsis-3-0-flogging-dead-horse/].
At UpToDate, authors note that "data of the value of qSOFA is conflicting," and because of this, "we believe that further studies that demonstrate improved clinically meaningful outcomes due to the use of qSOFA compared to clinical judgement are warranted before it can be routinely used to predict those at risk of death from sepsis."
Additional Reading:
1. PulmCCM, "Simple qSOFA score predicts sepsis as well as anything else"
2. 2 Minute Medicine
Summary by Duncan F. Moore, MD
Image Credit: Mark Oniffrey, CC BY-SA 4.0, via Wikimedia Commons