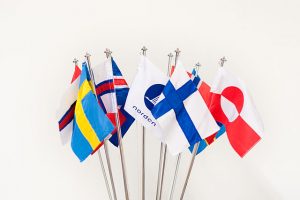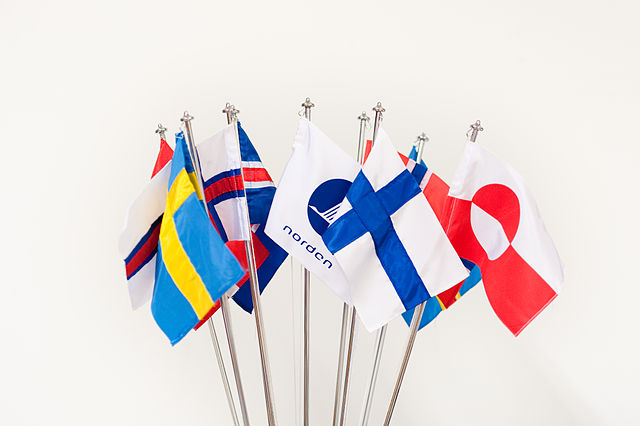 "Randomised trial of cholesterol lowering in 4444 patients with coronary heart disease: the Scandinavian Simvastatin Survival Study (4S)"
Lancet. 1994 Nov 19;344(8934):1383-9 [free full text]
—
Statins are an integral part of modern primary and secondary prevention of atherosclerotic cardiovascular disease (ASCVD). Hypercholesterolemia is regarded as a major contributory factor to the development of atherosclerosis, and in the 1980s, a handful of clinical trials demonstrated reduction in MI/CAD incidence with cholesterol-lowering agents, such as cholestyramine and gemfibrozil. However, neither drug demonstrated a mortality benefit. By the late 1980s, there was much hope that the emerging drug class of HMG-CoA reductase inhibitors (statins) would confer a mortality benefit, given their previously demonstrated LDL-lowering effects. The 1994 Scandinavian Simvastatin Survival Study was the first large clinical trial to assess this hypothesis.
4444 adults ages 35-70 with a history of angina pectoris or MI and elevated serum total cholesterol (212 – 309 mg/dL) were recruited from 94 clinical centers in Scandinavia (and in Finland, which is technically a Nordic country but not a Scandinavian country…) and randomized to treatment with either simvastatin 20mg PO qPM or placebo. Dosage was increased at 12 weeks and 6 months to target a serum total cholesterol of 124 to 201 mg/dL. (Placebo patients were randomly uptitrated as well.) The primary endpoint was all-cause mortality. The secondary endpoint was time to first "major coronary event," which included coronary deaths, nonfatal MI, resuscitated cardiac arrest, and definite silent MI per EKG.
The study was stopped early in 1994 after an interim analysis demonstrated a significant survival benefit in the treatment arm. At a mean 5.4 years of follow-up, 256 (12%) in the placebo group versus 182 (8%) in the simvastatin group had died (RR 0.70, 95% CI 0.58-0.85, p=0.0003, NNT = 30.1). The mortality benefit was driven exclusively by a reduction in coronary deaths. Dropout rates were similar (13% of placebo group and 10% of simvastatin group). The secondary endpoint, occurrence of a major coronary event, occurred in 622 (28%) of the placebo group and 431 (19%) of the simvastatin group (RR 0.66, 95% CI 0.59-0.75, p < 0.00001). Subgroup analyses of women and patients aged 60+ demonstrated similar findings for the primary and secondary outcomes. Over the entire course of the study, the average changes in lipid values from baseline in the simvastatin group were -25% total cholesterol, -35% LDL, +8% HDL, and -10% triglycerides. The corresponding percent changes from baseline in the placebo group were +1%, +1%, +1%, and +7%, respectively.
In conclusion, simvastatin therapy reduced mortality in patients with known CAD and hypercholesterolemia via reduction of major coronary events. This was a large, well-designed, double-blind RCT that ushered in the era of widespread statin use for secondary, and eventually, primary prevention of ASCVD. For further information about modern guidelines for the use of statins, please see the 2013 "ACC/AHA Guideline on the Treatment of Blood Cholesterol to Reduce Atherosclerotic Cardiovascular Risk in Adults" and the 2016 USPSTF guideline "Statin use for the Primary Prevention of Cardiovascular Disease in Adults: Preventive Medication".
Finally, for history buffs interested in a brief history of the discovery and development of this drug class, please see this paper by Akira Endo.
References / Additional Reading:
1. 4S @ Wiki JournalClub
2. "2013 ACC/AHA Guideline on the Treatment of Blood Cholesterol to Reduce Atherosclerotic Cardiovascular Risk in Adults"
3. "Statin use for the Primary Prevention of Cardiovascular Disease in Adults: Preventive Medication" (2016)
4. UpToDate, "Society guideline links: Lipid disorders in adults"
5. "A historical perspective on the discovery of statins" (2010)
Summary by Duncan F. Moore, MD
Image Credit: Siol, CC BY-SA 3.0, via Wikimedia Commons